Jingle Bells is among the most commonly sung (and the most well-known) songs in the world. Everyone heard of this one, and it is one of the go-to songs for beginner musicians. 
Regardless of the instrument you want to play, Jingle Bells is easy, and it is a great way to start your learning. 
Learning how to play Jingle Bells on the kalimba is one of the best ideas for inexperienced players since you won't have any problems learning it. 
It is also a great starting point, and an excellent way to start building your knowledge. 
One Horse Open Sleigh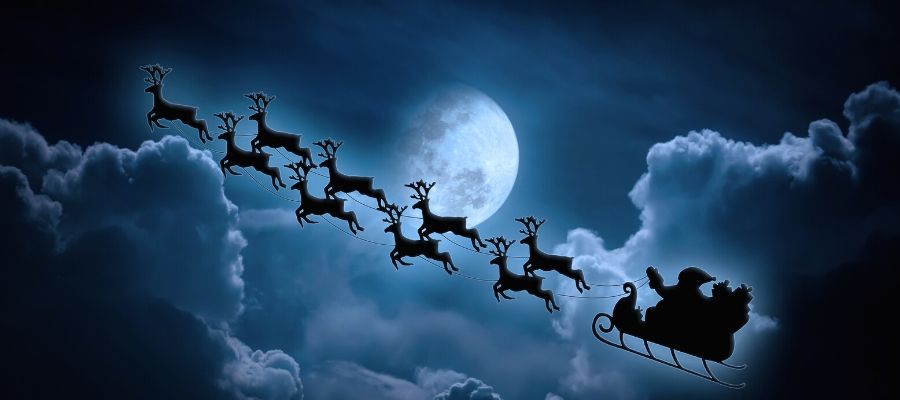 You probably heard this song a thousand times in your life, but did you know that the song is actually over hundred years old?
Originally, the song was published in 1857 under the title One Horse Open Sleigh! You are probably wondering what else you believed was wrong, and here's another thing.
The song was intended to be sung on Thanksgiving, not Christmas. That's right, the most popular Christmas song is actually meant for Thanksgiving. 
Decades after the song was written, it became a part of the Christmas holidays. A couple of local choirs adapted the song, and added it to their repertoire. Over the years, the only association with this song is Santa Claus, snow, and holiday season.
Jingle Bells was written by James Lord Pierpont in Medford, Massachusetts. This small town was known for its sleigh races in the nineteenth century, which served as a main inspiration. It also bears a lot of similarity to other sleigh-themed songs of that period. 
Interestingly, Jingle Bells was often used at parties as a drinking song. Partygoers would jiggle the ice in their drinks while they were singing the song. 
Over the years people associated the song with another well-known person who had a sleigh and who appeared during Christmas. 
Learning how to play this song on kalimba is a lot of fun, and it's something that even beginners will be able to learn in no time. 
Naturally, you will still need to practice it a bit before you're able to perform it flawlessly. 
Tabs
... ... .. ...
333 333 35 123
EEE EEE EG CDE

... .. .. .. .. .. .
444 44 33 33 22 32 5
FFF FF EE EE DD ED G

... ... .. ...
333 333 35 123
EEE EEE EG CDE

... .. .. ... ...
444 44 33 355 421
FFF FF EE EDD FDC

   ...      ... 
55 321 5 55 321 6
GG EDC G GG EDC A

   ...   .. ...
66 432 7 55 423
GG EDC B GG FDE

   ...      ... 
55 321 5 55 321 6
GG EDC G GG EDC A

.. ... . ... .. ... .
66 432 5 555 65 421 5
AA EDC G GGG AG FDC G

... ... .. ...
333 333 35 123
EEE EEE EG CDE

... .. .. .. .. .. .
444 44 33 33 22 32 5
FFF FF EE EE DD ED G

... ... .. ...
333 333 35 123
EEE EEE EG CDE

... .. .. .. .. ...
444 44 33 33 55 671
FFF FF EE EE GG EBC
If you found this article useful you may want to save this pin below to your Kalimba board